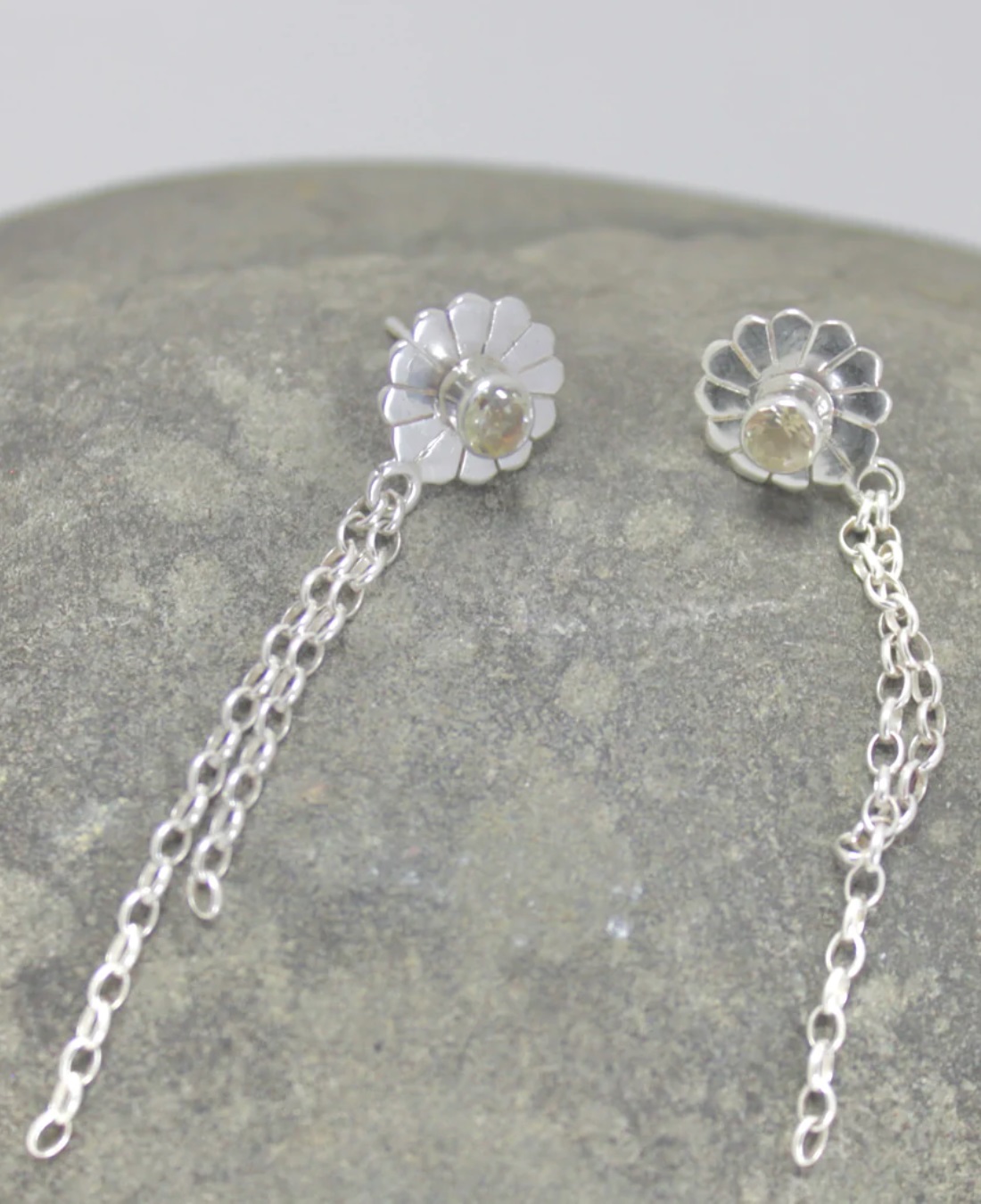 Daisy Chain Earrings Sterling Silver Earrings
$75.00
Daisy chain earrings sterling silver stud earrings with a lemon quartz by DL Jewellery. These everyday studs shine with 3.5mm lemon quartz stones that have been set into 925 sterling silver, with sterling silver posts, butterflies and chain. The stud is around 1cm. Dangle 5cm (length).
Please note that photos and product may vary slightly as each piece is hand cut/handmade.
This Handcrafted piece of jewellery is made from sterling silver and may tarnish over time. Apply perfumes and lotions before wearing your jewellery. When your not wearing, store in a closed jewellery box or sealed plastic bag.