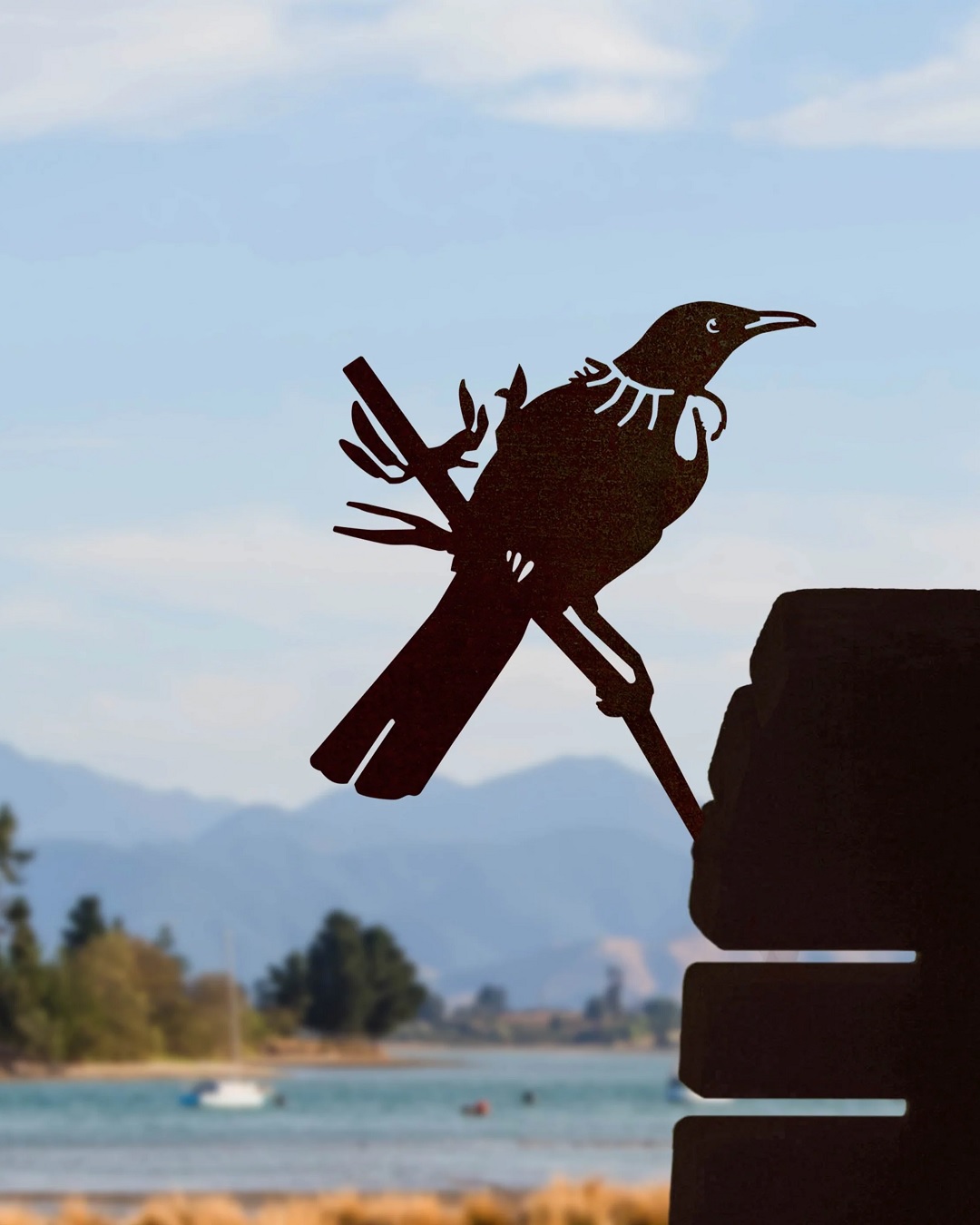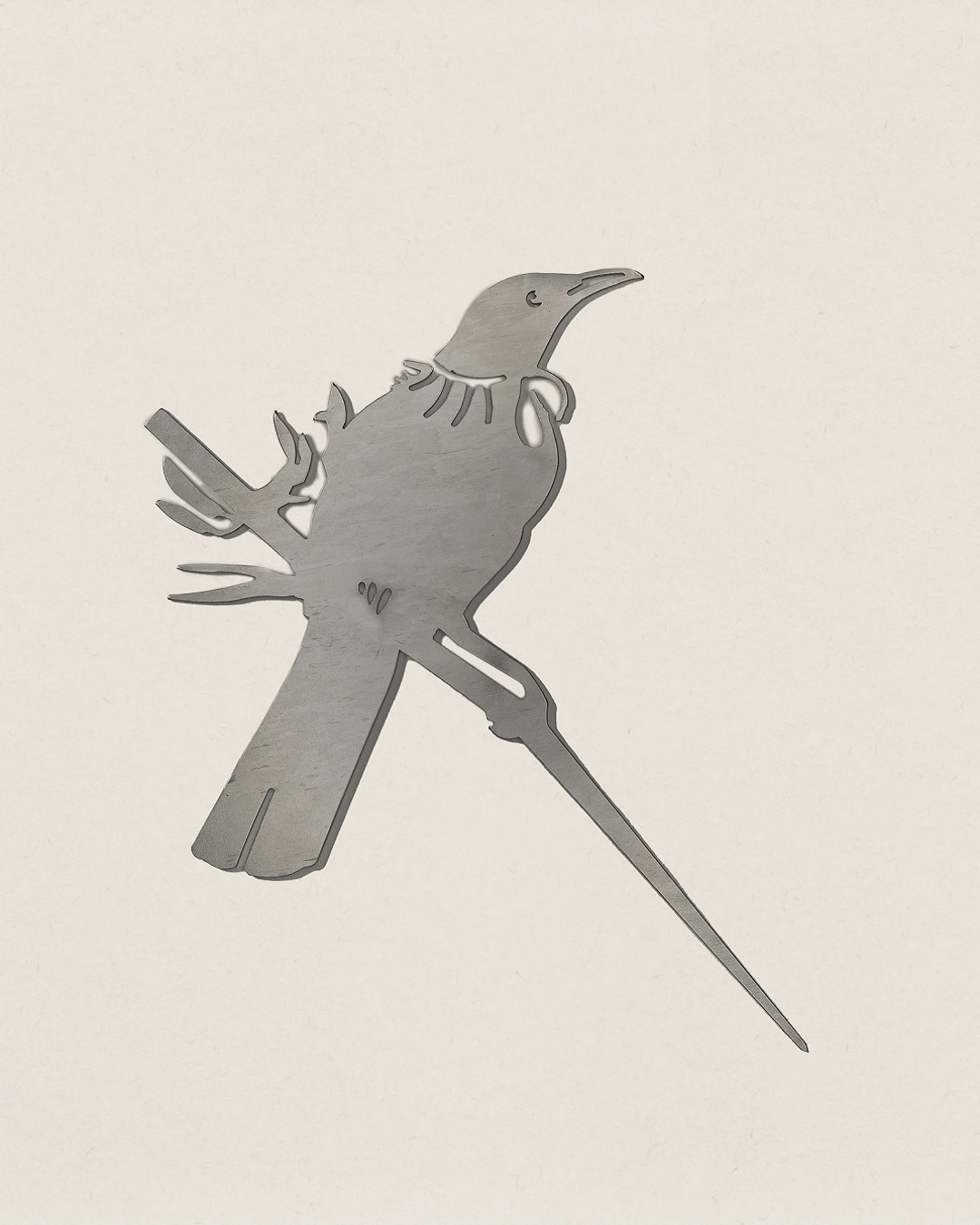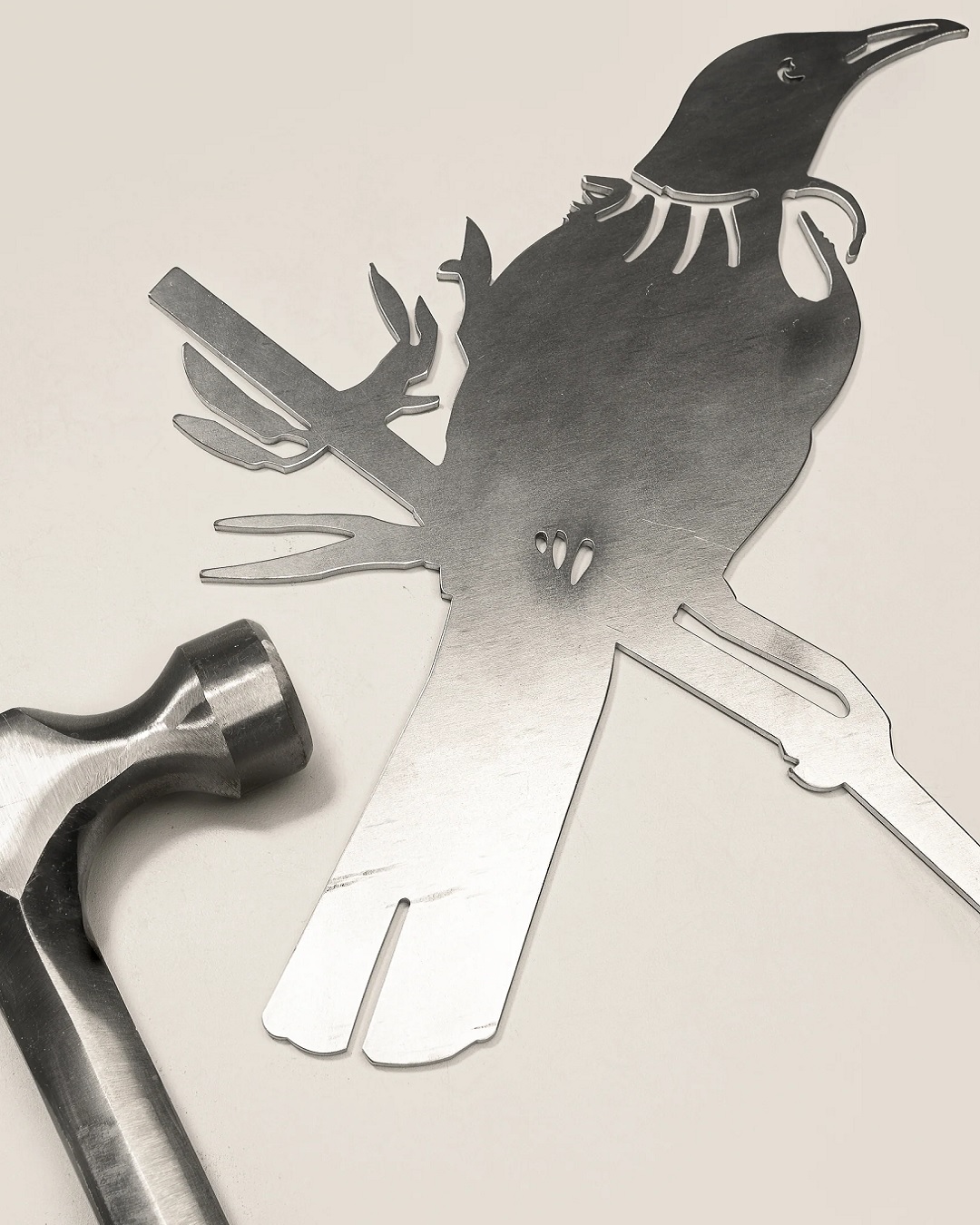 Tui Bird By Metalbird
$75.90
Tūī bird by Metalbird. The sight of Tūī on a flax flower can make the most hardened Kiwi misty-eyed. This brilliant, stroppy bird has thrived with us humans, and brings a lot to the party. As well as looking very cool in metallic green, purple and black with a white chest ruff, they sound incredible. Thanks to two voice boxes, the Tūī can sing, click, cackle, creak and groan. But you don't know the half of it 'cos many of its sounds can't be heard by human ears. Get this iconic beauty for your backyard.
The Tūī is: 25cm high by 31cm wide approximately 300g, made locally in a family-owned factory, right here in NZ, crafted from 3mm CorTen steel and designed to last a lifetime, easy to install holding on a downwards angle simply tap the thickest end of the stake with a hammer or mallet until secure.
These birds are designed with 3mm CorTen steel to form a protective patina that deepens and strengthens with the seasons. This patina will deepen in shade over the years until it reaches a deep brown/charcoal black hue.
This self-sealing aspect of CorTen steel provides a quality guarantee of up to 100 years, ensuring that our product lasts a lifetime and remains completely corrosion resistent.
What might initially resemble generic rust is simply the air and water-tight patina forming over a six month period, so don't panic! Your Metalbird is doing exactly what it's been designed to do, and this patina will protect the steel from any further damage and disintegration.
CorTen steel does not require any treatments, oils or chemical additives and is therefore extremely environmentally friendly.
| | |
| --- | --- |
| Weight | 5.1 kg |
| Dimensions | 25 × 31 cm |
Related products
SOLD OUT

$

65.90