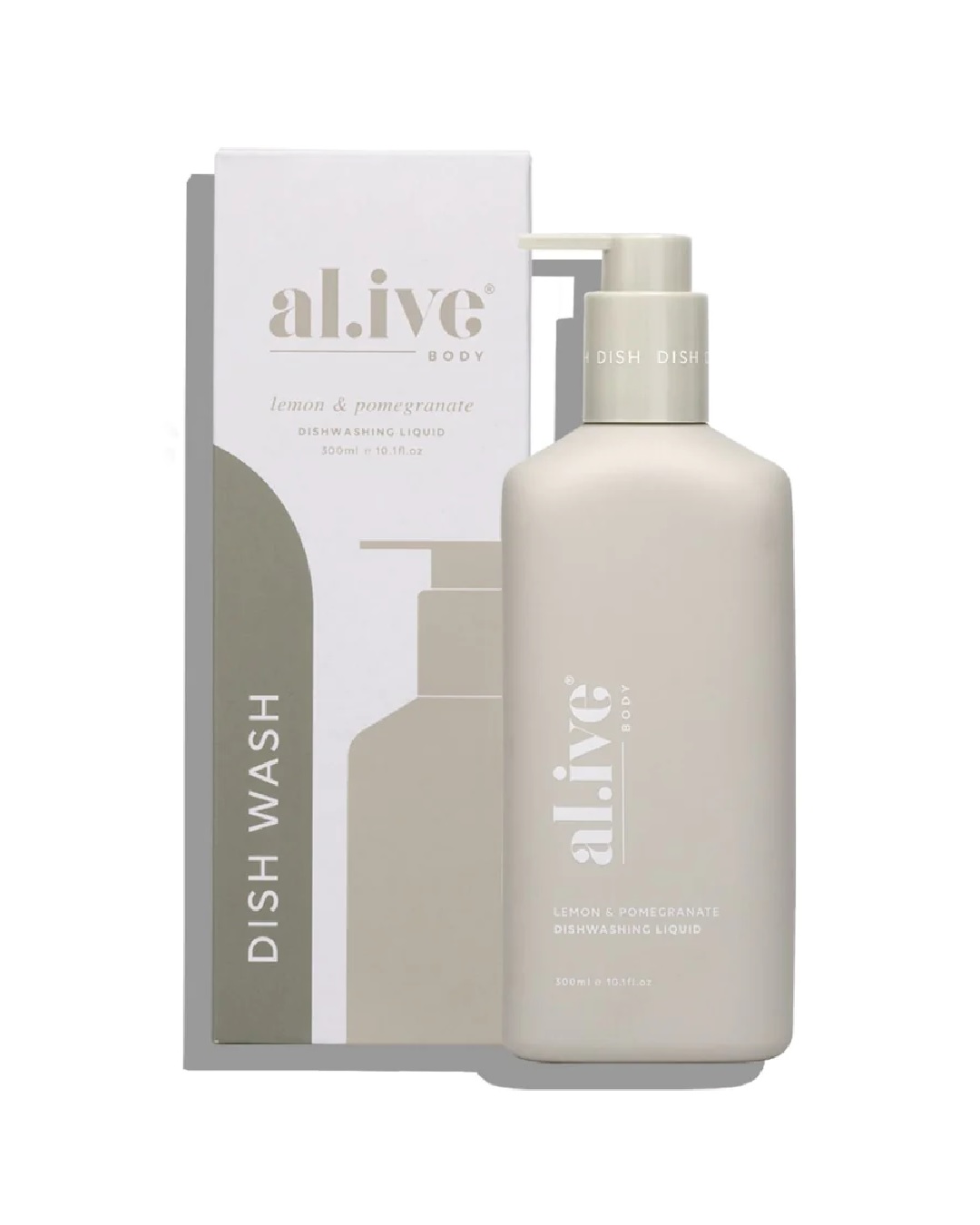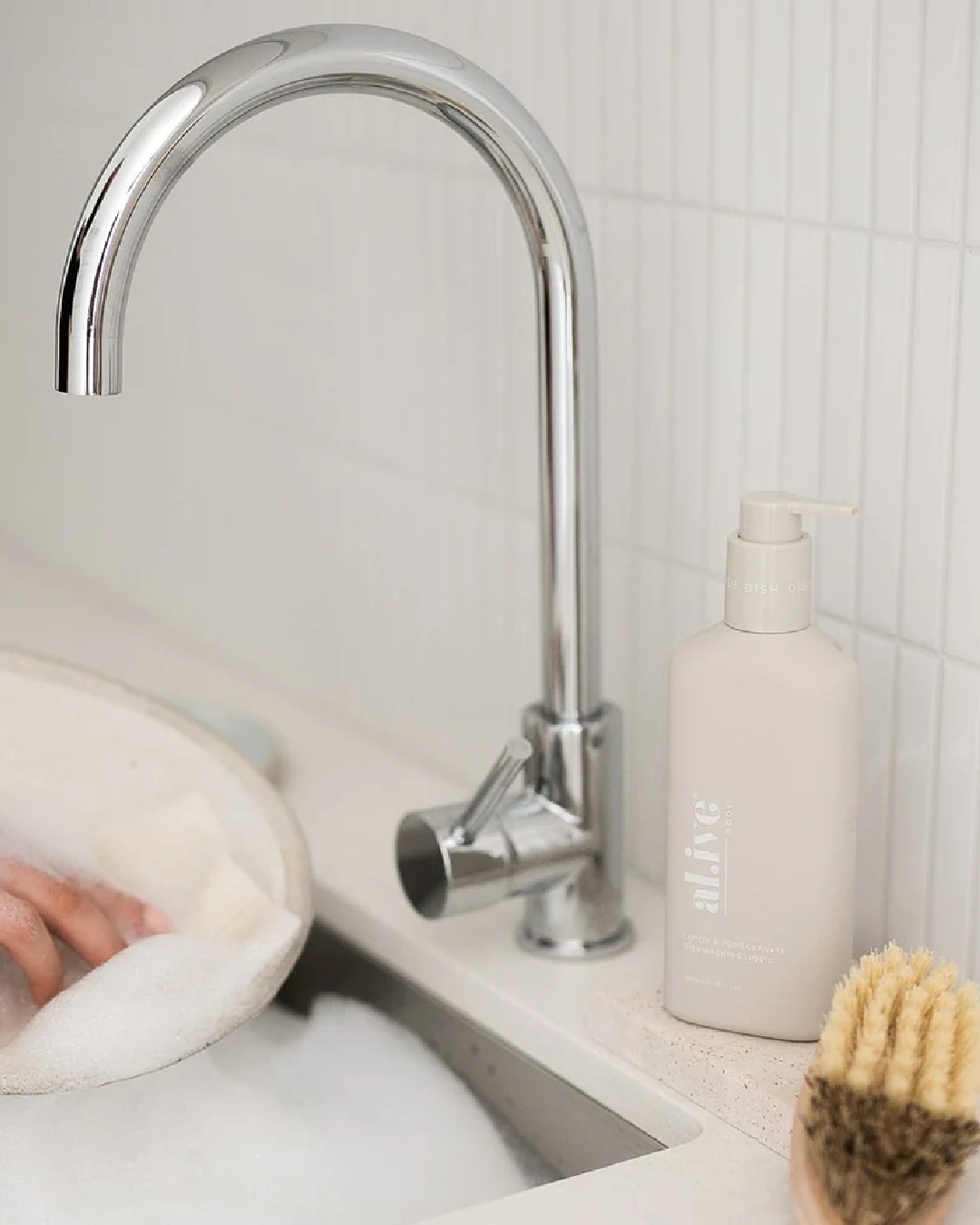 Al.ive Lemon and Pomegranate Dishwashing Liquid
$30.00
Lemon and pomegranate dishwashing liquid. 300mL. The al.ive body Lemon & Pomegranate Dishwashing Liquid uses naturally-derived ingredients to dissolve even the toughest residues, whilst being gentle on skin. 1-2 pumps is all that is needed to clean a sink full of dishes
Lemon and pomegranate dishwashing liquid. The al.ive body Lemon & Pomegranate Dishwashing Liquid uses naturally-derived ingredients to dissolve even the toughest residues, whilst being gentle on skin. 1-2 pumps is all that is needed to clean a sink full of dishes, the premium formula working hard to shift stubborn grease and grime. The bottles are 100% recyclable and made from HDPE plastic.?
DISHWASHING LIQUID: Dispense 1-2 pumps of Dishwashing Liquid into a sink of rapidly filling with warm water. Gently scrub dishes using a cloth, sponge or brush to dislodge grime. Rinse dishes with clean water before drying. Store at room temperature. KEEP OUT OF REACH OF CHILDREN. For home care cleaning use only. Do not ingest. If ingested seek medical advice. If eye contact occurs, rinse with water and seek medical advice.
No Palm oil, parabens, SLS/SLES, Synthetic dyes, and no animal testing.
Water, Anionic Surfactants (Coconut Derived), Non-Ionic Surfactants (Coconut Derived), Amphoteric Surfactants (Coconut Derived), Citrus Limon (Lemon) Peel Oil, Punica Granatum (Pomegranate) Fruit Extract, Parfum (Fragrance), Preservatives.